Services
Ray Williams can provide attorney-client privileged executive management expertise in virtually all non-accounting areas. Some of these include, but are not limited to: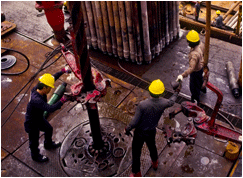 Analytical review of operations
Litigation avoidance
Litigation management
Litigation strategies
Family executive/spokesman
Media communications
Strategic planning
Meeting facilitation
Client negotiations
Negotiations
Oil & Gas
Presentations (to and for clients)
Problem analysis and resolution
Development of solutions to avoid or address problem areas
Ranch management
Communications Facilitation (between family and/or professional service providers)
Outside expert sourcing and monitoring
As part of the general counsel responsibilities, referrals can be made to engage and manage the services of specialists in diverse fields such as certified public accounting, tax, contract law, litigation, financial planning and estate planning from a comprehensive network of resources, as necessary.
Contact Ray Williams today to discuss how a portable general counsel with strategic business experience can enhance your life and business.